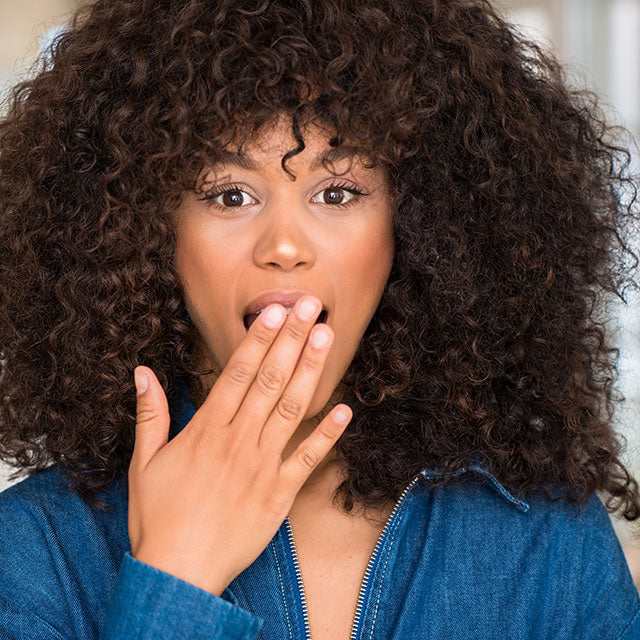 Pila — Your Face Is Not Your Stomach, So Stop Putting Food On It
Pila Xian
Your Face Is Not Your Stomach, So Stop Putting Food On It
What? Who puts food on their face, some of you may be asking, but the truth is some people do this with hopes of achieving younger-looking skin. But fact check here, those doing this are going about it the wrong way, as your face is not your stomach, so stop putting food on it, is what I say!
This premise does bring us to an expression that you've probably heard but never thought much about, which is: "You are what you eat," and this is ever so true when it comes to the health of your skin! But it starts with a diet enriched with healthy foods containing nutrients, vitamins, and antioxidants that are good for the body, working from the inside out, making it fantastic for the skin as well. Not by putting food on your face thinking it has magical powers to turn back the clock on aging skin.
Unfortunately, many are buying into this food skincare myth with the help of those so-called skincare gurus on Instagram and TikTok touting to being on all things skincare with this new trend of putting food directly on the face for younger, healthier skin. And yes, in theory, this may sound like a great idea, but I am here to tell you that it isn't.
So before you apply that egg white blackhead peel, coffee ground exfoliator, or lemon mask, understand Your Face Is Not Your Stomach, So Stop Putting Food On It.
How Our Body Absorbs Nutrients From The Foods We Eat
I want to start by saying that certain foods are greatly beneficial for your skin, but how you get these nutrients is the problem with this "putting food on your face concept." You see our face and digestive tract work differently. Our skin is our largest organ, and it serves many functions. One of the primary functions is protecting and keeping things out (like a protective shield) of the body. On the other hand, your stomach digests first, absorbs necessary nutrients second, and then delivers them to your skin via the bloodstream. The bad stuff (bacteria) is naturally processed and then excreted. If you are applying food directly to your skin, in attempt so using the good nutrients, you are also inadvertently attempting to use the bad. And generally, the promising molecules are too large to do any good for the skin and can irritate the skin instead of helping it.
How You Can Get Nutrients From Food Via The Skin
So aside from a healthy diet, there is a way to get beneficial nutrients through the skin, with skincare products created using ingredients that a chirally corrected (purified). With chirally correct elements, skincare products will offer more potent and effective results with minimized irritation or adverse reactions. So, if you are looking for skincare with ingredients from fruits and vegetables, I have a few suggestions from Skin Script that I have listed below.
Skin Script Pomegranate Antioxidant Cleanser
This rich, super-hydrating cleanser is like a tall glass of water for parched, dry skin. The super-hydrating properties of aloe vera, jojoba, and grapeseed gently cleanse dry, sensitive skin.
Some of the key food ingredients include:
Citrus Medica Limonum (Lemon) Peel Oil: This is great for purifying, toning, and brightening the skin.
Vitis Vinifera (Grape) Seed Extract: Grape seed offers exceptional antioxidant capabilities and is terrific at rejuvenating the skin. It also improves the efficacy of other active ingredients.
Punica Granatum (Pomegranate) Bark Extract: This antibacterial is excellent for neutralizing bacteria for a clearer complexion.
Hydrolyzed (Wheat) Protein: This ingredient helps boosts the skin's natural resilience and firming the skin by providing amino acid building blocks to produce collagen.
Skin Script Beta-Carotene/Papain Renewal Serum
This genie in a bottle uses all-natural ingredients, like Papain, an enzyme derived from papayas, to gently exfoliate, reduce fine lines, and balance skin's surface lipids. Some other key elements in this serum include:
Olivem® (Cetearyl Olivate and Sorbitan Olivate): This fantastic combination of fatty acids can both restore and maintain the integrity of the skin barrier.
Beta-Carotene (D): This is a red-orange pigment found in plants and fruits, especially

 

carrots

 

and colorful vegetables. The human body converts beta carotene into vitamin A (retinol). Vitamin A sheds the lining of the pore, keeping it clean and clear making it ideal for acne-prone skin too.
Skin Script Cucumber Hydration Toner
With the wonderful smell of cucumber, an anti-inflammatory vegetable, not only does it smell good and helps you look good, but it also feels good by soothing and cooling the skin.
This hydrating toner also contains:
Heavier Water:

 

This carries a heavy molecular weight that helps to penetrate deeper into the skin so your skin will appear more hydrated.
Borago Officinalis Seed Oil:

 

An omega-6 fatty acid that fortifies the skin while soothing inflammation and reducing symptoms of irritation.
Skin Script Raspberry Refining Scrub
Raspberry jam for your face? Yep, this face scrub has the consistency of raspberry and jam and smells like it too. Combine that with blue cornmeal for powerful exfoliation, and it starts to sound like something I ate for breakfast. But all kidding aside, this refining face scrub polishes and energizes the skin while working to promote a clear, brighter skin tone. It is a must in my book and works wonderfully with the Beta-Carotene/Papain Renewal Serum.
So, there you have it a smorgasbord of fruits and vegetables for the skin. And now with my help hopefully you will be going about the proper way.