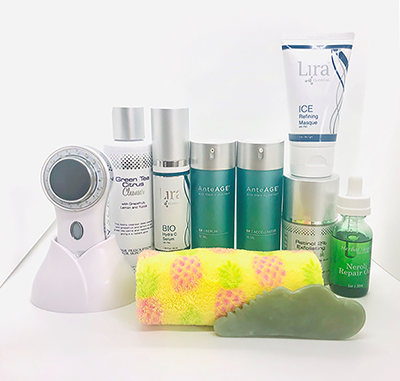 Enhance Your Beauty Routine in Pila's New Online Skincare Course
Pila Xian
Maintaining healthy skin can often be a challenge. Because there are so many products on the market and so many skin types, the process of caring for your skin can be overwhelming. Fortunately, Pila is here to guide you through the process of building an effective skincare routine that works for you. In her new three-week online skincare course, you'll learn the best steps to take for beautiful, vibrant skin that's ready to glow in the summer sun.
Ready for Beautiful, Healthy-Looking Skin?
Many people experience insecurities or worries about their skin. You may still feel young, but become distraught seeing fine lines or wrinkles when you look in the mirror. Or, maybe you're simply confused about how to choose the right products for your skin. Pila's new course is designed to support people who:
Want to get rid of sunspots
Are concerned about whether you can really get rid of wrinkles
Looking for professional guidance on product recommendations
Exhausted from previous products that didn't work
Are overall confused about skincare
Introducing: The Heaven on Earth Skin Solutions 3-Week Online Class
The Heaven on Earth Skin Solutions Course is a three-week virtual class that will leave you with the tips and resources to develop a personal skincare routine that you can consistently keep up with. Pila will be your guide to look vibrant on the outside and feel great on the inside!
There are many trends and popular products in skincare that promise to be the perfect solution for obtaining the most beautiful skin. However, not every product works the same for every face. In this course, you'll learn some of the most effective solutions out there and how to use them properly for the best results.
With our virtual group class, our goal is to take your skin from dull and tired to bright and radiant in three weeks!
What to Expect
When you sign up for the Classic or VIP package*, you'll unlock some of Pila's best skincare tips. She'll be your in-home esthetician who will walk you through your skincare routine in the following engaging sessions:
Initial Private Consultation:

 

Pila learns about your medical and skin history to give you a personalized recommendation for your skincare routine.
Week 1:

 

You'll learn the best steps for your skincare routine, including some no-no's to avoid that may be aging your skin.
Week 2

*

:

 

Pila will walk through how to detox your skin and the benefits of using a special tool, gua sha.
Week 3:

 

The course concludes with learning how to microchannel yourself and a final Q & A and planning the future of your skincare routine.
* Week 2 VIP members have access to a second class during which they will learn how to use the My Skin Buddy facial device.
Sign Up to Enhance Your Skincare Routine
With over 30 years of experience in the skincare industry, Pila Xian is passionate about sharing education on proper techniques to help people get the clear, beautiful skin they've always wanted. Learn more and sign up for the Skin Solutions course and how you can get skin that looks healthy, glowing, and beautiful in under a month.