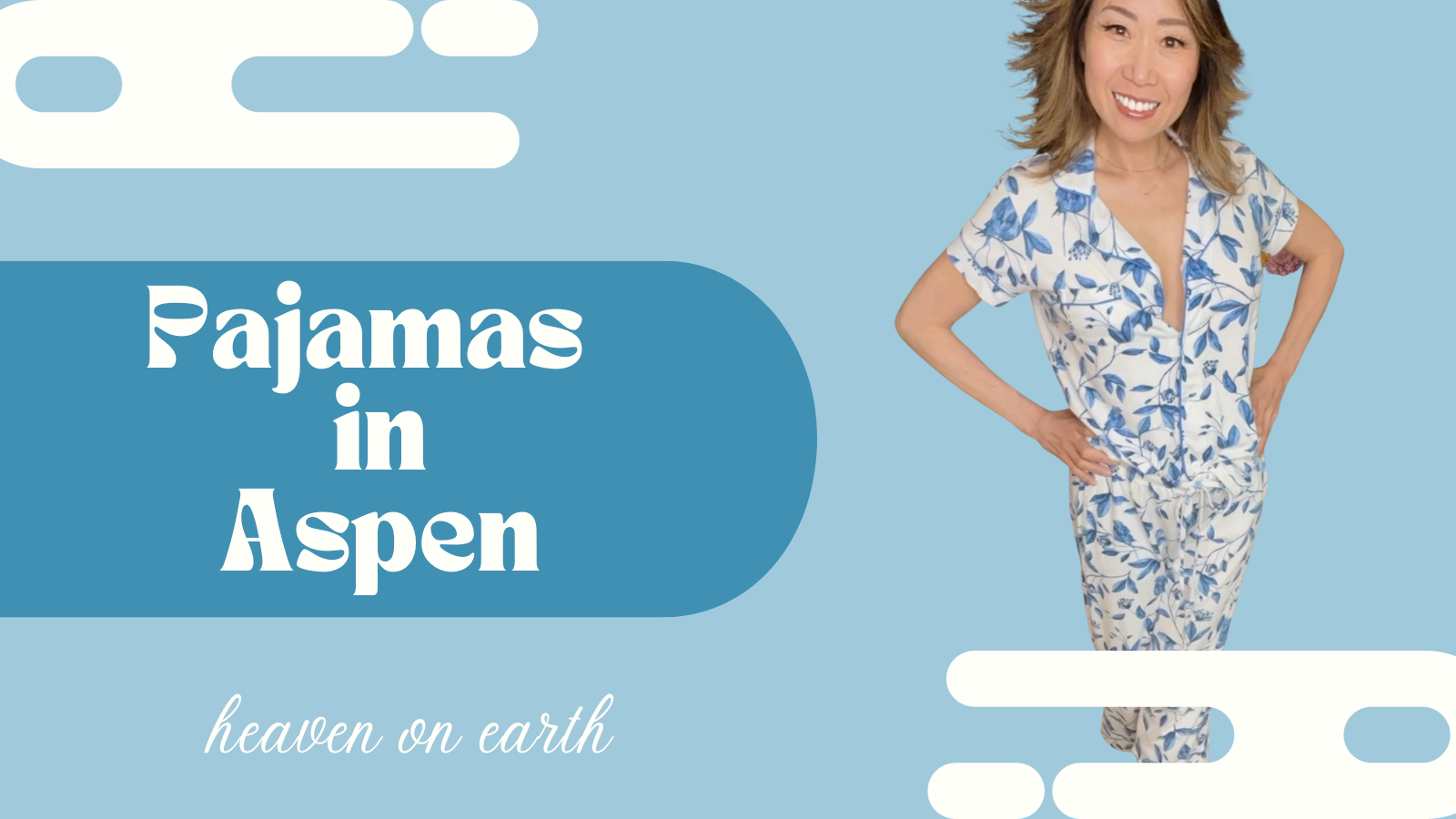 Pajamas in Aspen: A must-have for your Aspen holiday
Pila Xian
As the Heaven on Earth Spa esthetician, massage therapist, and owner, I know a thing or two about relaxation. And what could be more relaxing than slipping into a pair of soft, comfortable pajamas at the end of a long day? You'll find my collection of Pajamas in Aspen will have you feeling cozy, comfortable, and chic whether you're at home or dare I say, out on the town.
Unwind in comfort and style
Are you looking for a cozy pair of pajamas to relax in after a long day of skiing or hiking? Maybe you'd rather have a stylish set to wear to bed? There is something for you in the spatique. And because these pyjamas range from oh-so-comy to stylish, they make great souvenirs and gifts for friends and family back home.
Here are a few of my favorite's you can find at the spa-tique:
No matter your style or budget, you'll find the perfect pair of Pajamas in Aspen. So, shop online or come on in and browse our selection today. 
Pajamas in Aspen - Great Souvenirs and Gifts
Are you looking for a unique and memorable souvenir or gift from your trip to Aspen? Consider a pair of pajamas from Pila's spa-tique. Our loungewear only uses high-quality materials and are available in various styles, so you're sure to find something that your friends and family will love.
Here are a few ideas for how to give pajamas as souvenirs or gifts:
No matter who you're shopping for, a pair of pajamas is sure to be a hit. So come on in and browse our selection today!
PJs in Aspen, in the heart of downtown
Shop online if you'd like to find the perfect pair of pajamas to wear on your next trip to Aspen, before you get here. If you prefer shopping in person, and touching the gorgeous fabrics yourself, come visit Heaven on Earth and browse The Cats Pajamas, Dagsmejan, and SKIN. Read more about my Pajamas in Aspen for more information.