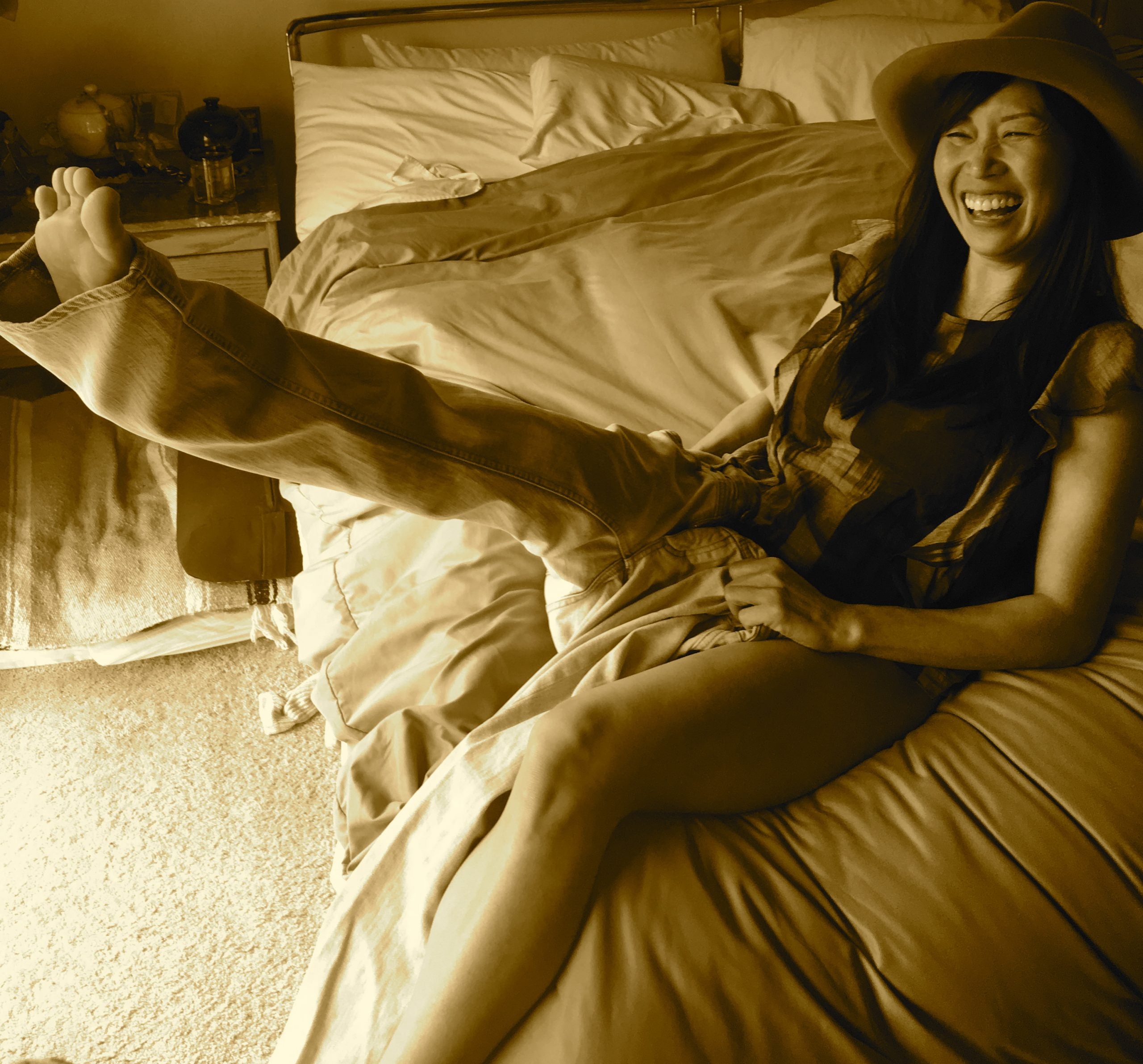 How to Layer Your Skincare Like a Pro
Pila Xian
Heaven on Earth knows that when it comes to your skincare routine, it's important to know what products you use and how to layer your skincare. 

The products you use are important, and the order you apply them to your skin is important, too. A really easy way to remember is to think of applying your skincare products the same way you do about getting dressed: the lighter layers go on first, and the heavier outer layers go on last.
Let's get dressed, shall we? Here's how to "layer" it on:
Layer #1: Water based products
After washing your face, the first product you should apply to your skin is you toner. It's like the bra and panties of your routine because it's the thinnest and should go on first.
Toners have a thin consistency and will absorb into the skin quickly. I love the Cucumber Hydration Toner from Skin Script. It comes in a convenient spray bottle and works quickly so you will be ready for your next step.
Layer #2: Serums
Serums have a consistency just a bit thicker than water, so they go on next, like your shirt. My go-to is the AnteAGE MD Serum for anti-aging. The AnteAGE MD Serum combines growth factors, cytokines, antioxidants, and peptides to improve fine lines, wrinkles, and redness.
Because serums are usually the thinnest consistency (after toners, ofcourse) serums are always the second step.
Step 3: Gels

Because gels are water-based, they absorb into the skin faster than moisturizers. Gels have more body than serum. Think of gels as your favorite sweater therefore they are the third step in your skincare routine.
Knowing how to layer gels in your skincare can be a little tricky. Because just like sweaters, you don't always need one. Not everyone has a gel in their skincare arsenal. Think acne-clearing gels, exfoliating gels, and especially the Intraceuticals Opulence Hydration Gel, which brightens with Vitamin C, hydrates with hyaluronic acid, and firms the skin with peptides.
Step 4: Creams and Lotions
Next are your lotions and creams, which have the thickest consistency and need the most time to absorb into your face. The AnteAGE MD Accelerator is a lightweight moisturizer packed with stem cells, bakuchiol, Vitamin C and E, and much more to renew your skin on a cellular level. It also optimizes skin tone and texture and nourishes and protects the face.
Think of your moisturizer as your coat. Just like your jacket, your moisturizer goes on last. 
Step 5: Sunscreen
You'd never leave your house without your phone, and you should never go without sunscreen. Even on the cloudiest days, UV rays come through, causing damage to the skin, premature aging, sunburn, and increasing the risk of skin cancer. Try the The Brush On Block Sunscreen. Like its name implies, this sunscreen comes with a dispensing brush to make it easy to apply. You can reapply without messing up your makeup or your hands. 

A few final thoughts from Pila

Be mindful of any specific instructions the manufacturer provides regarding the order of application or compatibility of certain products.
And remember, skincare is an art and science, which means routines can be tailored to your individual needs and concerns. You may need to adjust your steps or products to get the best results and for what works best for your skin.

Do you need help assessing your current skincare routine? Now you can "see" me even when you're not in Aspen. Heaven on Earth is now offering virtual consultations! Schedule a virtual consultation with me, and we'll nail down exactly what you need and the order you need to layer your skincare to get the skin of your dreams.  
So there you have it, now you know how to layer your skincare like an esthetician.
Remember, you can visit Pila at the spa or email me at heavenonearthspen@gmail.com with any questions.